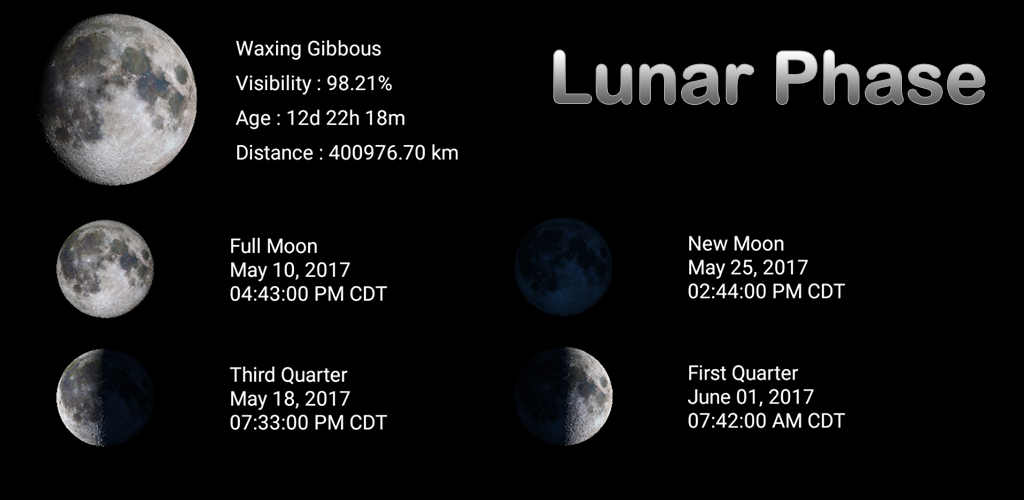 Android 4.0.4+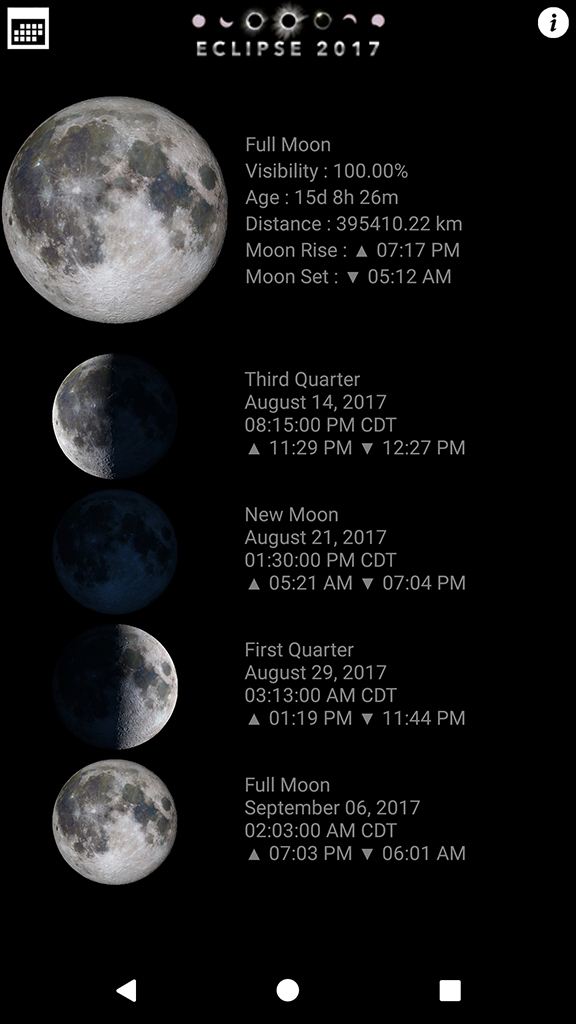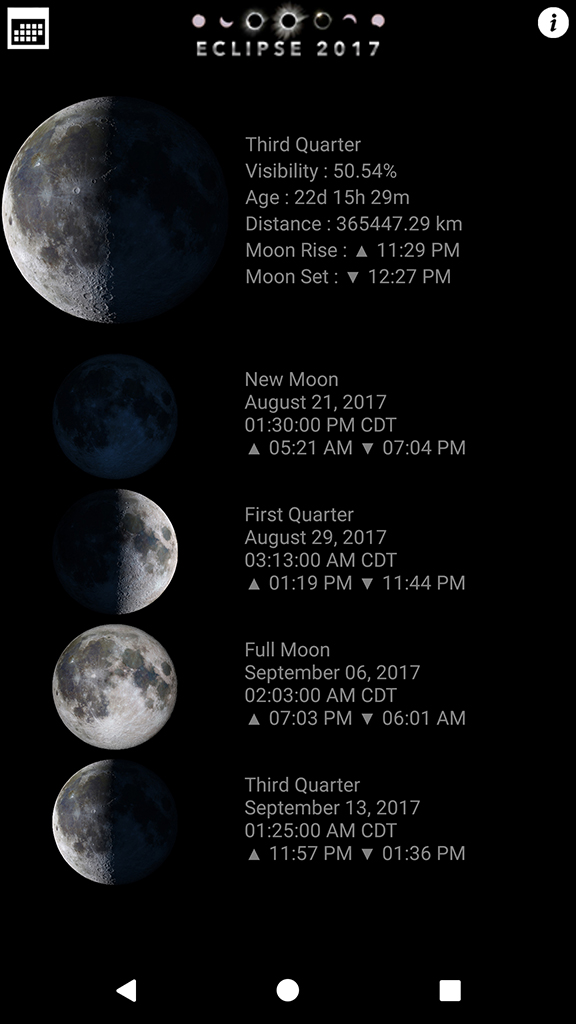 Lunar Phase for Android displays the current moon phase and it's visibility percentage. Also displayed are the age in days, hours and minutes, and distance.
The dates of the next four phases are also displayed on the right. The New Moon, First Quarter, Full Moon, and Third Quarter phase dates and times are exact, acquired from NASA, accurate until 2045. All other data is computed from known movements of our moon.
The lunar information is updated every 3 seconds.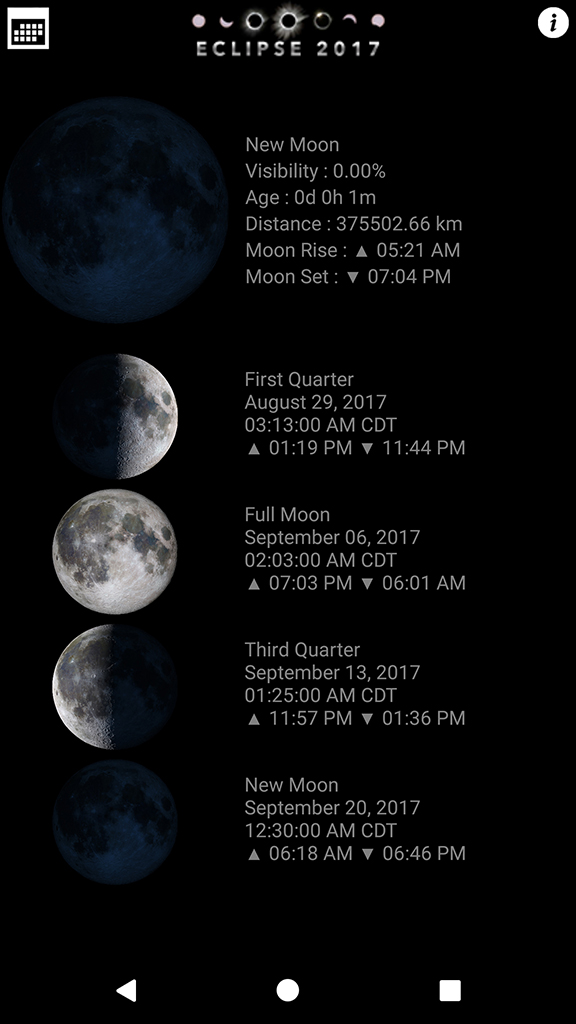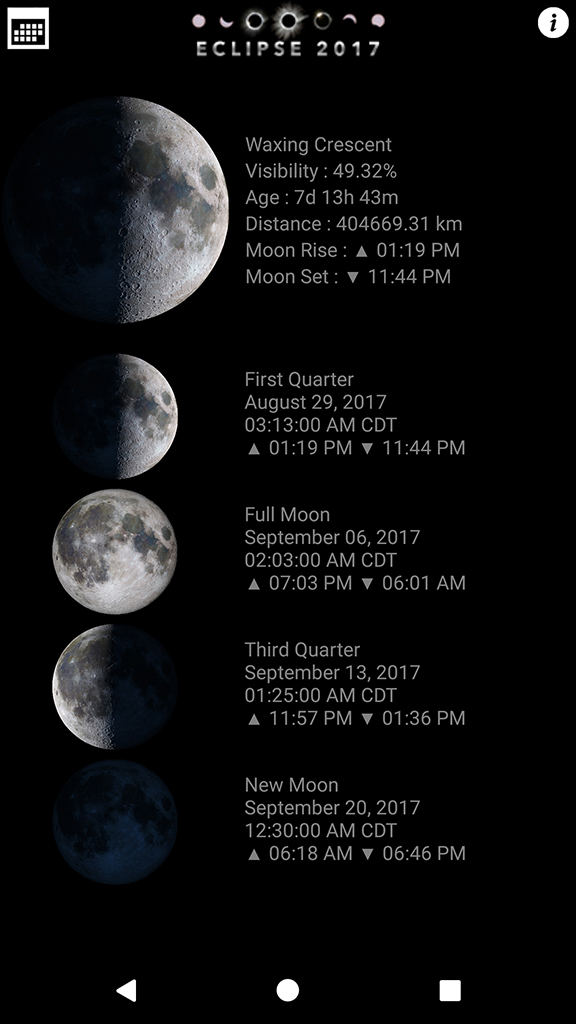 Track the 2017 Eclipse ! Know When, and Where. Also see how close you are to the nearest best view.
Use the calendar to see upcoming phases for the next 50 years.